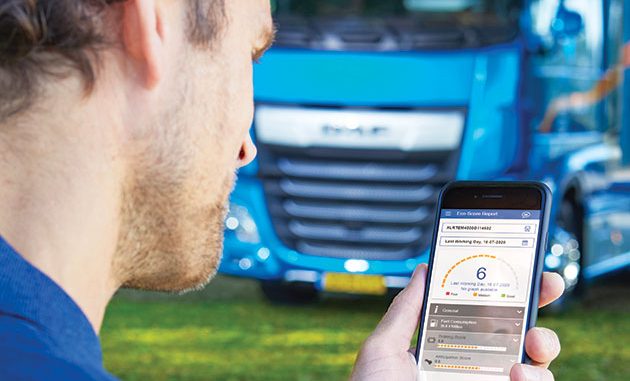 DAF Connect, offers fleet managers and planners real-time insights into the performance of their vehicles through an online portal, has integrated Eco Score Card that also allows them to track the efficiency of driver behaviour.
With the new app, DAF is expanding its fleet management platform services. Available from Google Play and the Apple App Store, the App is linked directly to the Eco Score Card indicating what the driver can do to drive more efficiently; accelerating smoothly and allowing the truck to roll out earlier, or anticipate traffic flow even better.
Use of the cruise control is made clear, as well as engine idling time.