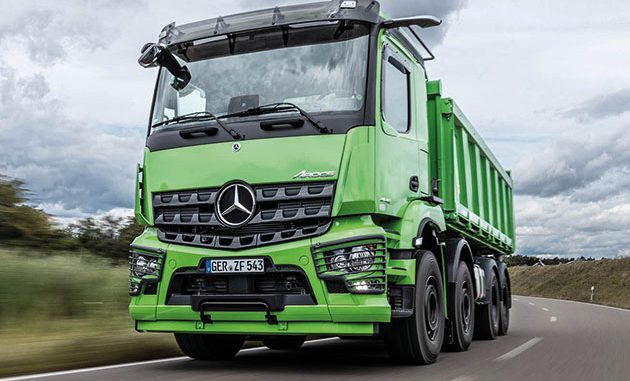 A new range of construction trucks from Mercedes-Benz brings a raft of innovations, writes Gordon Roberts.
CONSTRUCTION calls for a hands-on approach. It's a tough job that requires hardy workers, and Mercedes-Benz sees its new Arocs as possessing all the qualities required to be the perfect partner for construction related transport; from powerful engines to varied drive configurations and a robust chassis for the sustainable development of industry appropriate vehicle bodies.
Arocs is available as a 4×2 and 4×4, in three-axle configurations as a 6×2, 6×4 or 6×6, in four-axle specifications with an 8×2 with trailing axle, as a traditional 8×4, and 8×4 tridem with a trailing axle, also as an 8×6 and 8×8.
The new Arocs has the latest generation of technological developments like Predictive Powertrain Control (PPC), Sideguard Assist, Active Brake Assist (ABA), MirrorCam, the Multimedia Cockpit, and the Truck Data Center (TDC) connectivity platform.