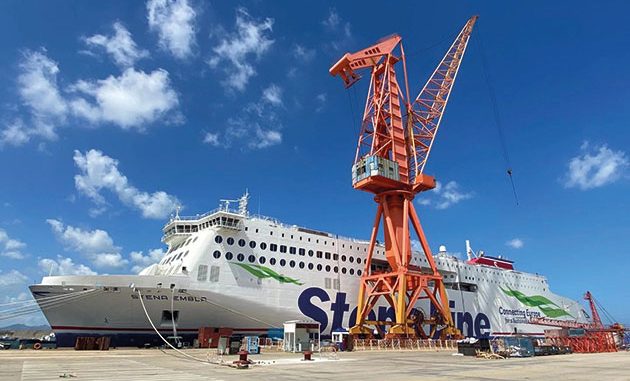 STENA Line has confirmed that Stena Embla, the latest next generation RoPax vessel constructed at the CMI Jingling Weihai Shipyard in China has successfully completed its sea trials.
The introduction of Stena Embla and her sister ships, Stena Estrid and Stena Edda, is part of a multi-million pound investment in the Irish Sea region. The new ferries are 25% more fuel-efficient with 215 metres in length they provide 30% more freight capacity.
The roll-on roll-off design and the ability to load two vehicle decks simultaneously has reduced loading and unloading times, resulting in quicker turnaround in ports.