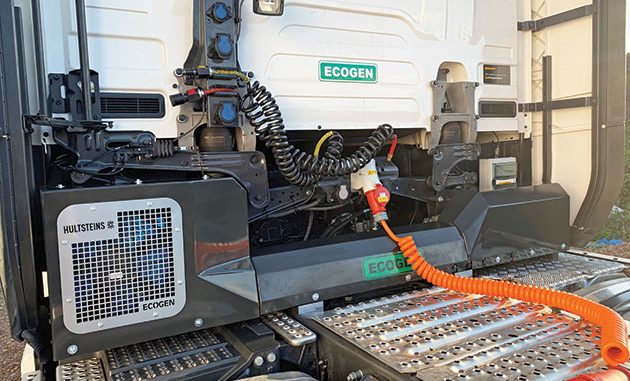 A REFRIGERATION and electric hybrid systems manufacturer is advising temperature controlled operators to seize the initiative and fit an Engine Drive PTO (power take off) to all new trucks and tractors specified for refrigerated transport.
Transport consultant Graham Usher, who works with Eco Truck Fridge, explained why: 'We are a little over 18 months away from HMRC's withdrawal of the current rebate on red diesel for use in refrigerated transport. When this happens, the impact on fridge operators will be an overnight increase in diesel prices.'
Currently, red diesel attracts duty at 11p per litre and this will increase to the current, white diesel level of 57.5p per litre in April 2022. This significant increase will add many hundreds if not thousands of pounds per year, per fridge.