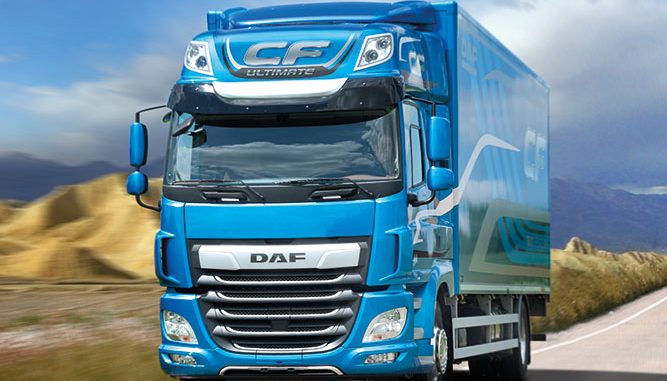 DAF IS introducing what it describes as the Ultimate Package: a range of features that advance the safety and comfort of the CF and XF model ranges.
One of the features of the package is the Battery Energy Management system which monitors the condition of the batteries, crucial in terms of optimal vehicle uptime. Tyre Pressure Monitoring is also included to make an important contribution towards improved fuel efficiency. Then there's Predictive Cruise Control that can plan two kilometres ahead and allows the driveline to make maximum use of the truck's kinetic energy while delivering fuel savings of up to 4%, confirmed DAF.
To enhance visibility and safety, the package also contains LED headlights and LED rear lights that last a lifetime and to make the life of the man or woman behind the wheel even more agreeable, DAF's Climate Control is also included.