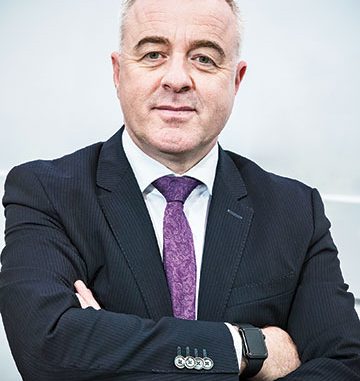 MERCEDES-Benz Vans UK managing director Steve Bridge will join eStar Truck & Van on 1 February 2021, representing a 'career challenge' for Steve, who was recognised for his contribution to the transport sector with an Outstanding Achievement accolade at the 2019 Commercial Fleet Awards.
As managing director of eStar Truck & Van, Steve will work closely with high profile transport industry entrepreneur Sid Sadique, who launched his latest venture in September. eStar Truck & Van represents the three-pointed star in the north west of England and north Wales from headquarters in Warrington and other branches.
Steve Bridge began his commercial vehicle career in 1983 at a heavy truck dealership. He moved into truck rental prior to joining Mercedes-Benz as a regional fleet manager 20 years ago. A couple of promotions followed before 2014, when, following the formal separation by the manufacturer of its heavy and light commercial vehicle operations, Steve became the first managing director of Mercedes-Benz Vans UK.