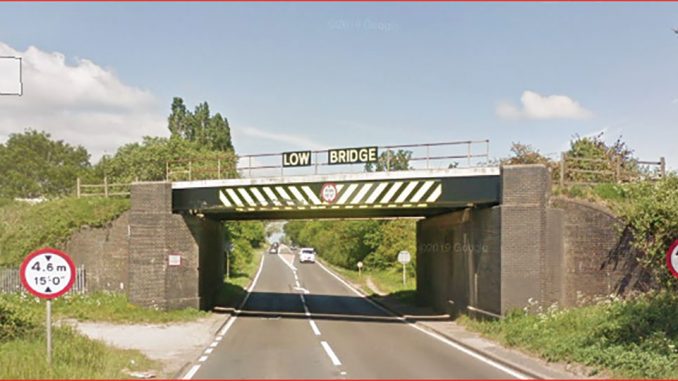 A 'LORRIES Can't Limbo' campaign has been rolled out to motorway service stations, reminding drivers to 'Wise Up, Size Up' before starting their journeys, as Network Rail reveals the most struck bridges in the country to remind drivers and operators of their obligations to prevent costly and dangerous bridge strikes.
The Watling Street bridge on the A5 in Hinckley, Leicestershire, has the unenviable title of Britain's most bashed bridge after being struck 25 times in the last year.
In second place the Bromford Road bridge in Dudley, West Midlands, saw the most rail passenger delays due to bridge strikes, with a staggering almost 72 hours of disruption from 24 bridge strikes.
The problem is one which blights people all across Britain, with some bridges in Scotland, making the '20 most struck' list.