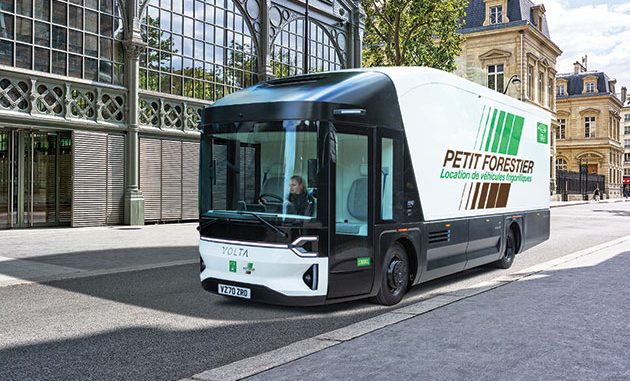 VOLTA TRUCKS and the Petit Forestier Group have joined forces to make a refrigerated 100% electric commercial vehicle available for rental from 2022.
At the heart of the long-term partnership is the Volta Zero, the first 16 tonne zero emission commercial vehicle designed for urban deliveries and operations.
The Petit Forestier Group has agreed to purchase 1,000 Volta Zeros and represents Volta Trucks' largest sale to date.