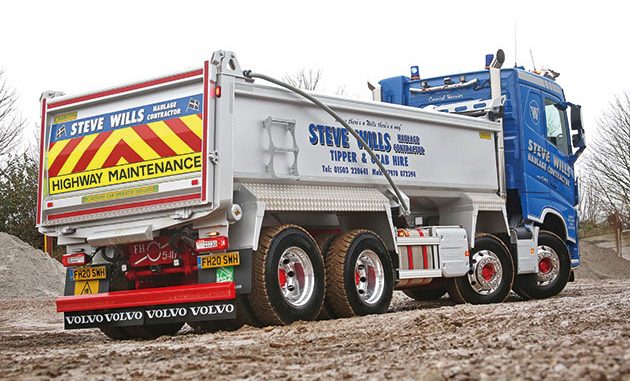 FAMILY owned Steve Wills Haulage now owns a brand new Charlton bodied 540hp sleeper cab 8×4 Volvo FH.
'This truck is another step forward,' said owner Steve Wills. 'We've long been fans of Swedish trucks including Volvo's FMX, but this is our first FH. For this truck we've gone for an all-steel Charlton SuperLite body with a cab-operated tailgate that's the perfect complement to the chassis. Together, they are an ideal pairing.'
As well as having a bigger cab, at 1,250mm high the all-steel SuperLite's bodysides are that bit taller too, making the new FH equally adept at carrying almost every type of payload from sand and aggregates to rocks and recyclables throughout Cornwall.