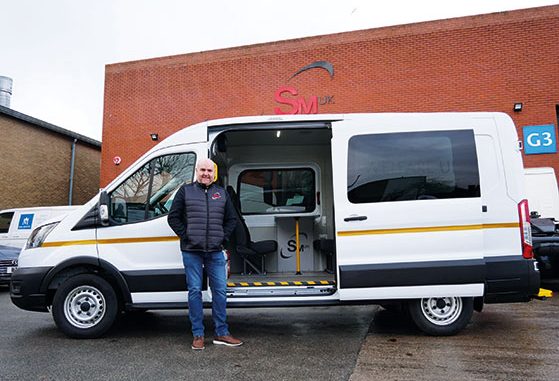 LEEDS based SM UK has invested £200,000 to develop vehicles which offer workers a safe and Covid secure environment to eat and keep clean while working on remote sites.
Each welfare van is equipped with features such as sanitising stations, toilet facilities, a kitchen area and seating for up to seven people.
Steve MacDonald, SM UK managing director (pictured), said: 'Safety is at the forefront of everything we do, from our crash tested seats to hand sanitising stations.
'There is a growing demand for welfare vans as a result of Covid.
Alongside welfare attributes, vans will be equipped with SM UK's roof mounted solar panel, to reduce emissions, oil use and engine wear.