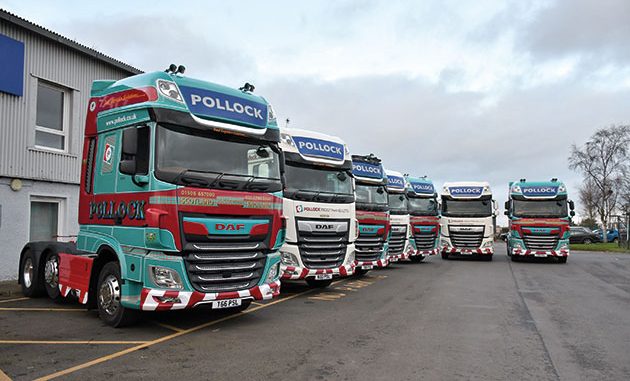 POLLOCK (Scotrans) boosted pre-tax profit last year despite a fall in revenues brought about by 'challenging' conditions created by the Covid-19 pandemic.
The company attributed the pre-tax profit rise to a 'healthy mix' of contract work, its cost cutting strategies and a reduction in empty running miles. It reported revenues of £26.9m in the year ending 31 August 2020, down from £27.8m in the previous year.
Despite the fall in income the company saw pre-tax profit rise to £418,716 (2019: £256,136) aided by a £2.2m cut in sales costs in the period – although this saving was tempered by a £1.1m rise in administrative expenses.
The company also benefitted from a Job Retention Scheme government grant of £123,967 to help fund the cost of furloughed workers.
Looking forward, the company said it is focusing on strengthening its key customer relations, winning new contracts from new and existing customers and using KPIs to monitor and manage key costs and efficiencies as it continues to drive the business forward.