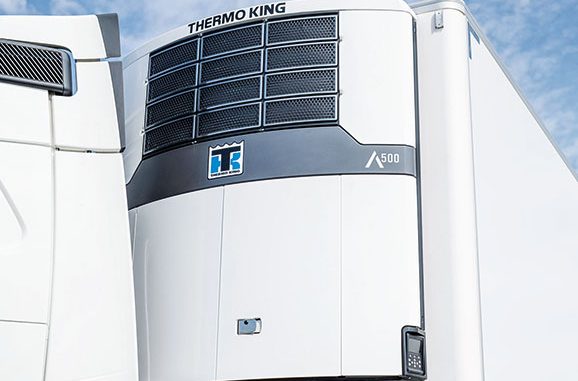 THERMO King has launched a unique programme that allows hauliers across the UK to trade-in their used, single temperature trailer refrigeration units and upgrade to the new Thermo King Advancer A-Series units, which are claimed to be up to 30% more fuel efficient than the market average offering the potential to completely mitigate the fuel cost increase expected after the withdrawal of rebated 'red' diesel in April 2022.
'Hauliers willing to trade in and upgrade their used trailer refrigeration units, no matter the brand, can simply contact their local Thermo King dealer,' said a spokesman.
Thermo King Advancer is available in three different versions, the A-360, A-400, and A-500, and includes up to 40% quicker pull down a fully variable airflow that can be regulated for each journey and cargo, independent from unit engine speed.