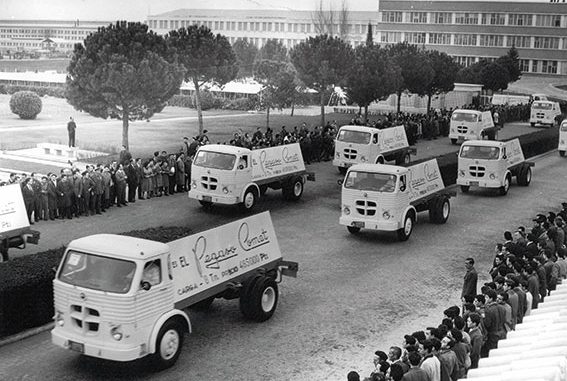 THE historic Spanish brand Pegaso was founded by Empresa Nacional de Autocamiones (ENASA) in 1947, taking the name of the winged horse from Greek mythology that symbolised power and lightness. Its production line was in the former Hispano Suiza factory in Barcelona until 1955, when it moved to Madrid, where Iveco trucks are built to this day.
Luca Sra, chief operating officer Iveco truck business unit, said: "This is an important milestone in Iveco's history, giving us the opportunity to celebrate the impressive legacy of the Pegaso brand and its forward looking, visionary approach to vehicle design."
The first two truck models, the Pegaso I and Pegaso II, inherited the modern flat cabin of the Hispano Suiza 66-D, however Pegaso's pioneering spirit was evident when it designed and produced its first prototype electric truck as far back as 1952.