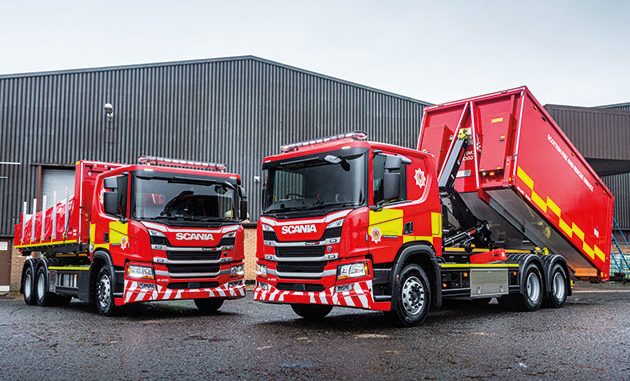 SCOTTISH Fire and Rescue invested in four remote control operated Hiab Multilift hooklifts to be used for emergency rescue missions.
The specialist equipment will play a vital role in underground rescue assignments and major incidents, allowing the emergency services to safely deliver incident welfare units directly to scenes where support is needed. The equipment was commissioned by Emergency One, the national supplier of bespoke emergency vehicles and accessories.
Chester Smith, director for Emergency One said the bespoke Multilifts would play a vital role in Scotland's blue light services.