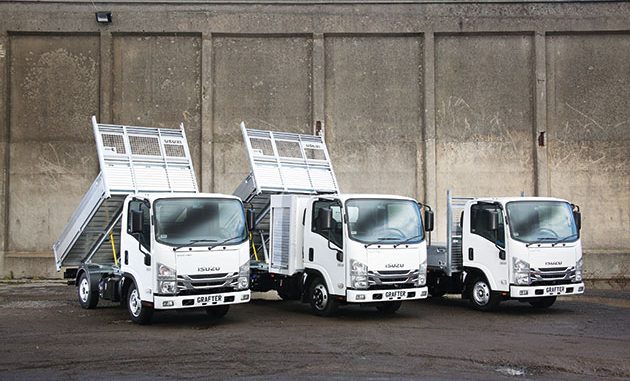 FOLLOWING a record year of sales for its 3.5 tonne Grafter in 2020, Isuzu Truck UK is expanding and uprating the Grafter range for 2021, together with new finance and long-term warranty plans.
The Grafter 3.5 tonne truck range now incorporates a choice of models on the 120hp that includes a new option over the standard 6-speed manual transmission of a fully automatic 6-speed gearbox for the first time, as well as updated steering and suspension features.
Announcing details of changes to the Grafter range, Richard Waterworth, head of sales at Isuzu Truck UK said, "Based on our long-term experience at this GVW, we believe the latest Grafter 2021 version is an all-round truck package that is ideally suited to UK operators.