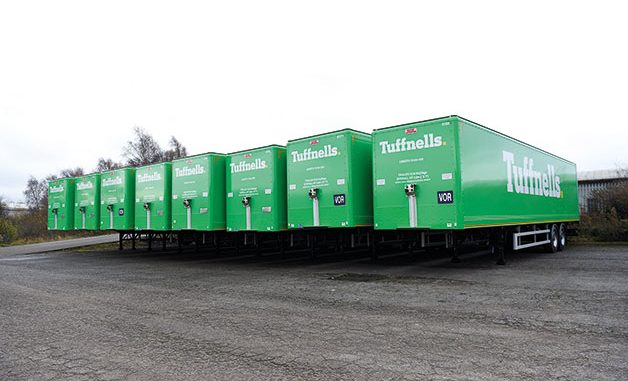 PARCEL delivery specialist, Tuffnells, has placed an order for 220 new SDC boxvan and curtainsider trailers through TIP Trailer Services and over half of the new trailer fleet is now operational across Tuffnells' 33 UK depots.
Founded in 1914, Tuffnells parcel delivery is centred around the transport of large, long, heavy and irregular goods. Today, they operate a fleet of over 1,110 vehicles, providing collection and delivery services for business customers.
The new trailers from SDC have been specified to meet Tuffnells' criteria and finished with the company's updated green branding.