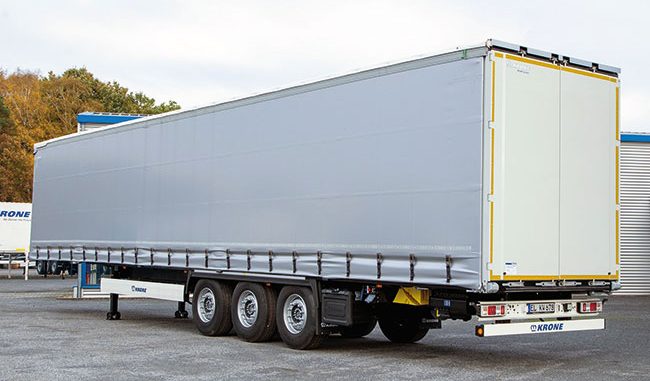 Krone has developed a new rear underrun guard generation, to reduce fatal outcomes and serious injuries in rear-end collisions with passenger cars.
The new EU directive requires up to a twofold increase in force absorption, longer lever arms and a reduction in the maximum distance to the road surface from 550mm to 450mm.
The Krone developers have not only used high-strength fine-grain steels with higher material thicknesses, but have also completely redesigned the entire rear underrun guard range.
The retrofitting of optional add-on parts such as skids, ECE warning signs and night parking warning signs is made considerably easier. In the event of damage, the guard is easier to repair and the supply of parts is logistically cheaper, faster and more reliable thanks to the reduced number of parts, say Krone.