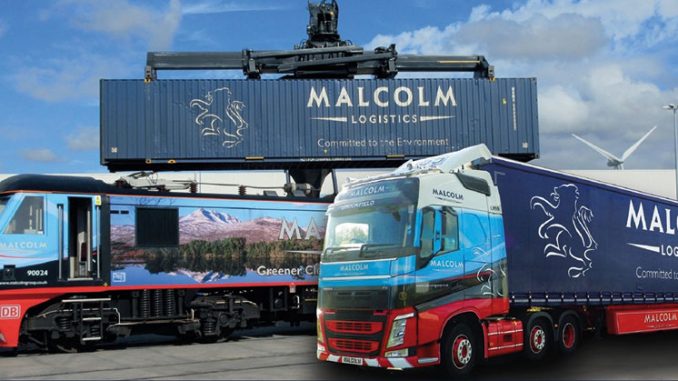 Waving off their first freight train service on 14 February 2001, Malcolm Rail now operates daily services 364 days of the year, carrying over 30,000 containers for a wide range of retailers and manufacturers. Group CEO Andrew Malcolm opens up his railway timetable to Transport News…
BACK IN 2001 our first train left Grangemouth for the rail terminal at DIRFT. Operated by Direct Rail Services, the train carried glass from Alloa and the northbound train returned the next day with pet food, pallets and some retail traffic.
Operating Rail within the Malcolm business was the idea of Jim Clark, sadly no longer with us. Alongside John Holwell, they were both passionate and instrumental in integrating rail into Malcolm Logistics extensive road based operations.
In 2008, Malcolm Rail took over the operation of the rail terminal at DIRFT (Daventry International Rail Freight Terminal), a venture in which Jim and John, supported by myself and the board played an integral part in successfully negotiating with Prologis to close this deal. The development of rail terminal operations has been a major part in Malcolm Rail's investment and development strategy over the past 15 years.