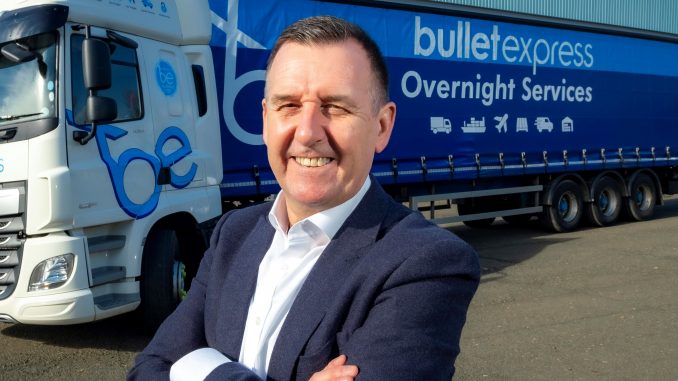 Pall-Ex member Bullet Express has become a shareholder member in the Fortec Distribution Network.
The move is part of a growth strategy which has also seen the Glasgow-based haulier open a new storage facility to boost overall capacity by 25% with the ability to handle a total of 26,000 pallets.
Fortec said this week that 70% of Fortec members have taken up the offer to become shareholders, which it launched after being acquired by Pall-Ex in August last year. Bullet Express, which is also a Pall-Ex shareholder member, said the move strengthens its position in the palletised freight distribution sector in Scotland.
(Read more in the June issue of Transport News).