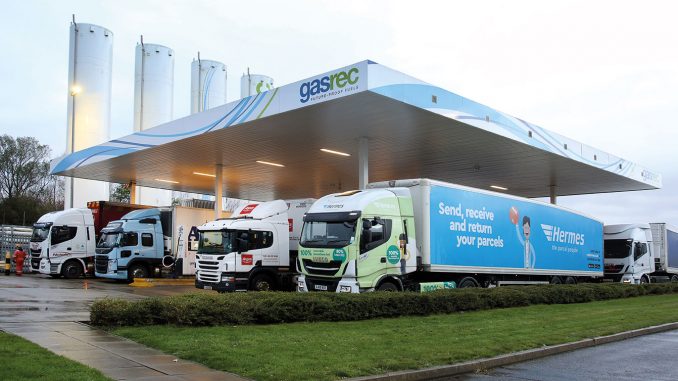 GASREC claims to have doubled the sales of biomethane across its commercial vehicle refuelling network in the first quarter of 2021, compared to the same period in 2020.
The growth continues the huge spike in demand for gas over the past two years, with the company now supplying approximately seven times more biomethane to the road transport sector than at the start of 2019.
James Westcott, chief commercial officer at Gasrec, said: "As more operators transition to running on cleaner and lower cost biomethane, we are seeing big fleets ditching diesel and only investing in gas trucks when replacing or adding assets.