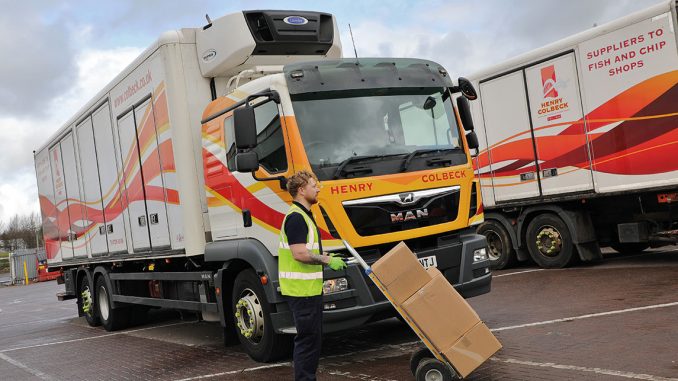 FISH and chip shop supplier Henry Colbeck has taken delivery of three, new 26 tonne MAN rigid trucks, each mounted with a Carrier Transicold Supra 750 unit.
The new TGS trucks, joining Colbeck's Coatbridge operation, replace older vehicles and feature bespoke bodies from Gray & Adams with separate access points to individual storage sections.
"When I joined the company, my main focus was to review and improve efficiencies," said Hugh O'Brien, operations director at Henry Colbeck. "We took our first Carrier unit in 2013 and their impressive reliability has allowed us to consolidate our fleet in Scotland: 12 of the 13 rigids operating out of Coatbridge are now Carrier-cooled.