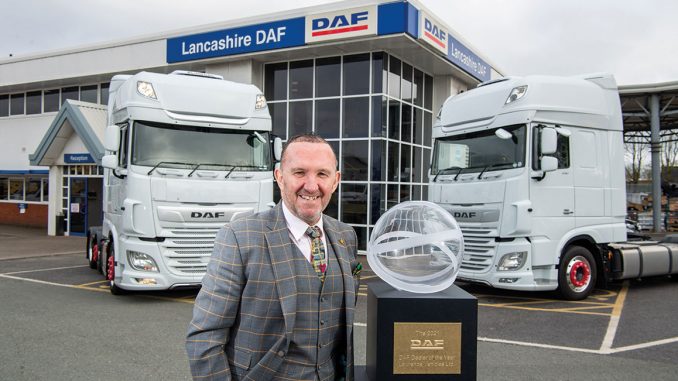 UK DAF dealer group, Lawrence Vehicles Ltd, which comprises the Lancashire DAF and Lothian DAF dealerships plus two TRP all-makes parts shops, has picked-up the manufacturer's pan-European, International Dealer of the Year award.
Further awards for DAF dealers based in the UK were presented to Chassis Cab in East Anglia which scooped the Paccar Financial Europe International Dealer of the Year award, a Gold Award for Leicester based Ford & Slater for delivering 'excellent all-round dealer performance', together with a Silver Award for the Motus Group.
"Only a dealer that performs exceptionally well and is a true expert in all aspects of the business deserves the title 'DAF International Dealer of the Year'," said DAF Trucks president Harry Wolters commending the success of Lawrence Vehicles Ltd. "Such a dealer sets the benchmark in every single aspect of customer satisfaction and service, as well as in business management.