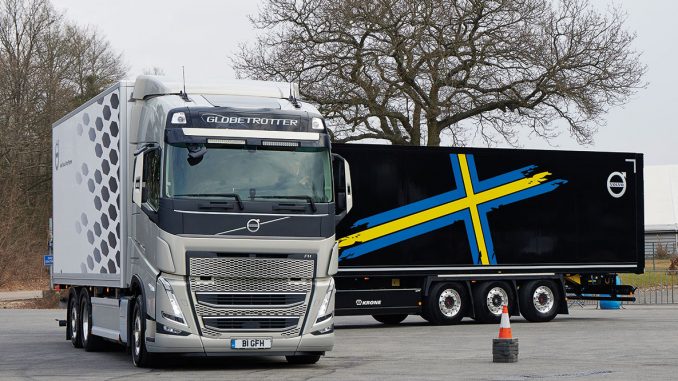 The argument for longer vehicles is purely financial, but what about the practical element for 25.25m vehicles with maximum weights up to 60 tonnes on British roads? Gordon Roberts talks to haulage professionals who got behind the wheel of a Swedish combo ride 'n' drive.
DESPITE longer trucks operating in many countries across northern Europe, conversations and email exchanges with the Department for Transport (DfT) suggests the UK government isn't sold on it.
It would prefer to kick the idea of allowing significant increases in maximum dimensions and weights permitted on UK tarmac down the road. Deliberations are said to be planned.
Undoubtedly there are safety issues, similar to the ones raised with the £8.1 million platooning trial that the government has already agreed to, which would allow at least two or more trucks running closely together up and down the motorway network.