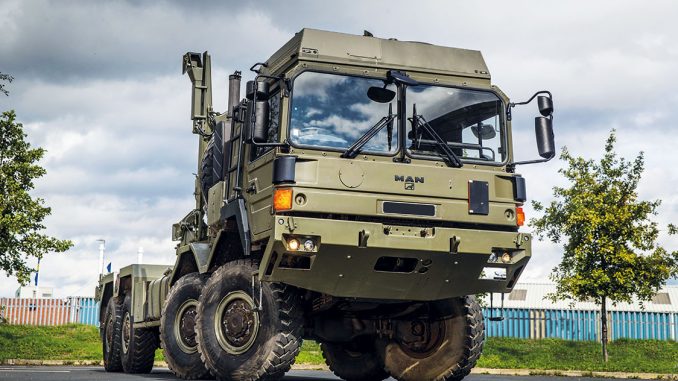 MAN Truck & Bus Ltd's Modification Centre based in Manchester has completed a substantial vehicle refurb programme for the British Military's Logistic Corps.
The contract required MAN to install and integrate a new pallet and container loading system (Enhanced Palletised Load System, or EPLS) onto the well-known HX trucks MAN delivered to the MoD in 2005.
The EPLS Conversion Contract was a major engineering process, essentially a 382 vehicle retrofitting programme for which MAN recruited an entirely new team of over 40 skilled and qualified technicians for the contract period of 32 months.