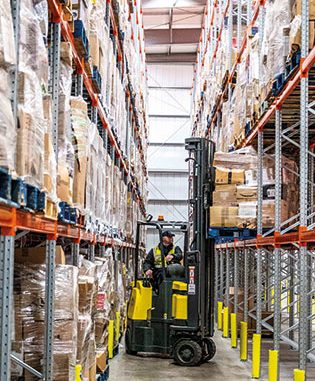 BULLET Express, the international logistics, transport and storage company, has installed 3.5 miles of pallet racking in its new 30,000sq.ft facility. Laid end to end, the racking is long enough to stretch from the storage unit at London Road, Glasgow, to George Square in the heart of Scotland's largest city.
The new racking, manufactured by Spanish specialist, AR Racking, and installed by local installation company, Rackit Ltd, means that the facility is fully operational only two months after Bullet Express received the keys to the building.
The new storage facility represents a seven figure investment from Bullet Express. It can hold 5,000 pallets, increasing capacity by 25% to 26,000 pallets.