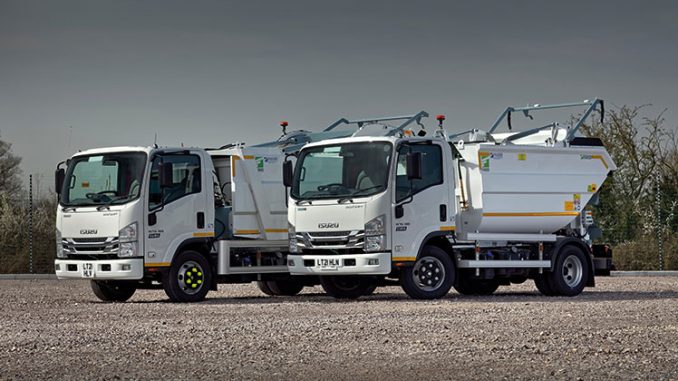 AS PART of its latest fleet upgrade, Dawsongroup Sweepers has taken delivery of 10 new Isuzu 7.5 tonne RCV's, followed by a further order for 20 new 7.5 tonne tippers, with delivery of these scheduled for later in the year.
"We have had Isuzu trucks on our sweeper fleet since 2015 and they have proved to be an excellent all-round reliable product. The payload we get from the Isuzus is absolutely brilliant and our customers benefit from their total overall performance. It made sense for us to continue with Isuzu," said Glen Carruthers, managing director, Dawsongroup Sweepers.
Within the initial order for 10 new Isuzus that have now joined the fleet are five N75.150 (E) refuse collection vehicles specified with Farid Hillend Minimatic 8cu.m fully sealed refuse bodies. The remaining five have been fitted with Farid Hillend Micro L 5cu.m fully sealed food waste bodies, designed to handle waste streams with high liquid content.