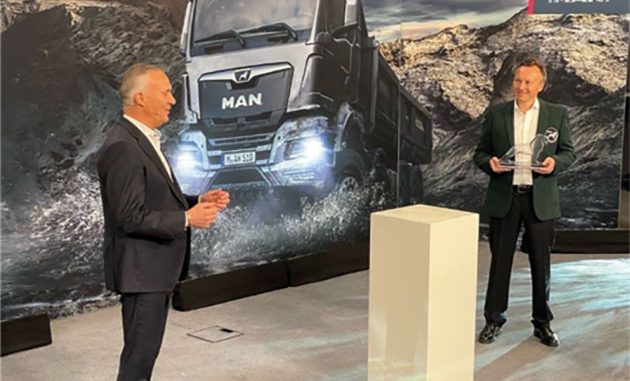 THE MAN lion is roaring in the UK, because Swindon based MAN Truck & Bus has been awarded the coveted Market of the Year 2020 accolade, bestowed by the global MAN Truck & Bus organisation annually on a single market, this time recognising the immense efforts of the MAN team in the UK.
The award, announced at the MAN Truck & Bus 2021 International Sales Conference in Munich, celebrates the best of the best within the organisation of MAN and recognises outstanding achievement, commitment to the brand and delivered results.
Sharing insights into the remarkable year and presenting the award, Göran Nyberg, executive board member at MAN Truck & Bus, noted that despite a declining market, MAN Truck & Bus UK had taken a big step forward in overall market share. According to Thomas Hemmerich, managing director of MAN Truck & Bus UK, the award demonstrates MAN Truck & Bus UK's outstanding commitment to both the brand and the drive to deliver remarkable customer service.