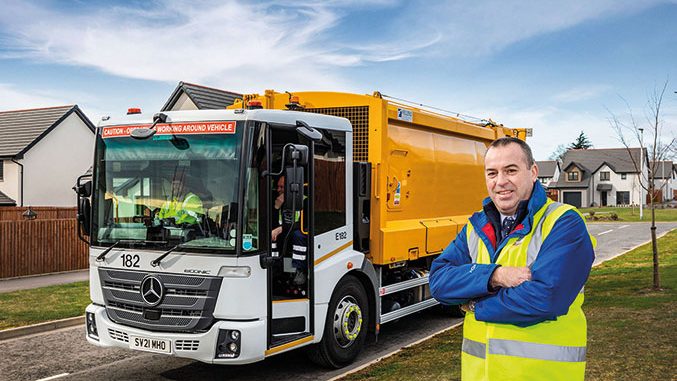 MORAY COUNCIL played it safe in more ways than one when ordering its latest four refuse collection vehicles from Aberdeen based Mercedes-Benz dealer BLS Truck & Van.
Not only do the low-entry Econics incorporate the latest accident prevention technology, but they also represent a secure investment from which the north east Scotland authority has benefited for more than a decade.
All but three of Moray Council's 29 refuse collection trucks wear Mercedes-Benz three-pointed stars. Vehicle services and compliance manager John Pearson said: "We know from experience that the Econic is highly dependable over a 10 year working life, providing excellent value for money thanks to low running costs and minimal downtime.