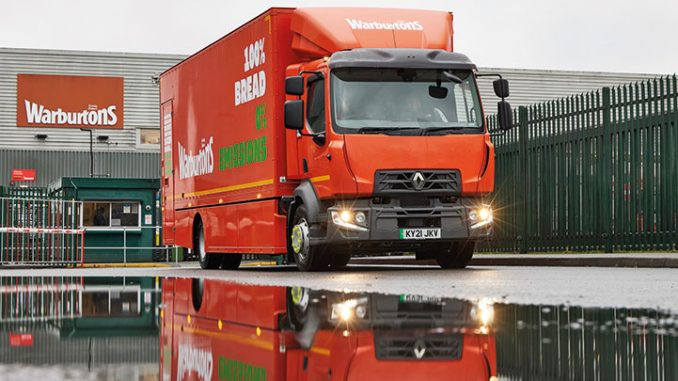 WARBURTONS, the well-known bakery brand, is rolling out its first 16 tonne 100% electric truck; a Renault Trucks D ZE.
The vehicle, striking in Warburtons orange livery and proudly stating 'our electric trucks are the best thing since sliced bread', joins the company's secondary bread fleet operating out of its Enfield bakery.
The D ZE, which can cover up to 150km on a single charge, can carry around six tonnes of bread and bakery products to multiple locations.