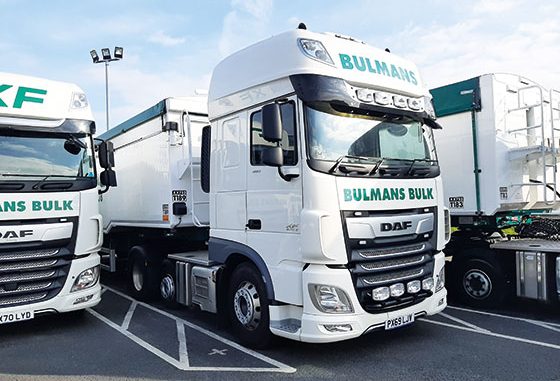 BULMANS Bulk & Haulage is specifying Michelin tyres as original equipment on all new trucks, and as replacements across its truck and trailer fleet, after benefitting from Michelin's accidental tyre damage guarantee.
The Penrith based bulk tipping specialist says tyre-related downtime has reduced and longevity increased, boosting the sustainability of its operations. Plus, in the event a tyre suffers accidental damage before it is 50% worn, the company receives a credit from Michelin for the unused portion of the tyre's life.
Miranda Housby, a director of Bulmans, said: "We used to suffer frequent tyre damage before we switched to Michelin. At first, we were hesitant about fitting a more expensive tyre, as the financial penalty is even higher.