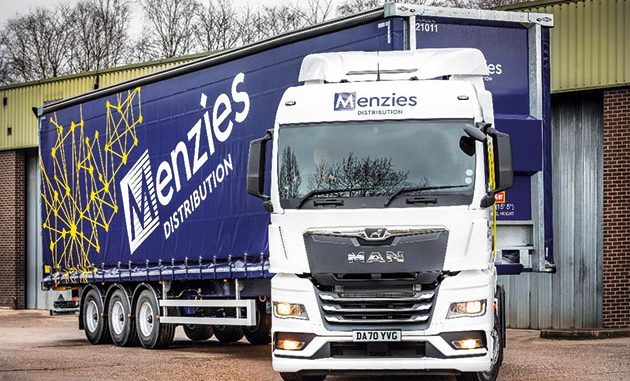 MENZIES Distribution has taken delivery of its first New Generation MAN TGX trucks, 115 in total, to be operational in the nationwide fleet this month.
Instantly recognisable in the new Menzies branding, striking Midnight Blue with Process Yellow livery, the fleet totals around 4,000 assets based at 100 nationwide depots.
Adam Purshall, fleet and procurement director of Menzies Distribution Group, said: "As a business it's essential that we continually look forward. These new vehicles will further enhance the sustainability and flexibility of our supply chain offering.