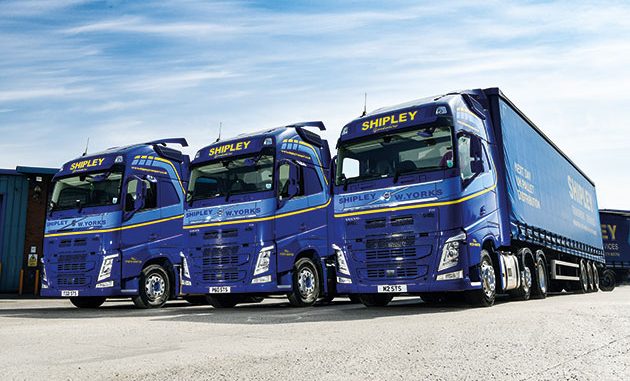 Starting out with a Ford Transit van, the family run Shipley Transport Services has evolved into a major logistic giant specialising in pallet distribution and general haulage, writes David Craik.
THE PRESSING need to hit environmental emission targets is being embraced by haulage companies throughout the UK and one of the answers to cutting pollution levels in our major towns and cities is the creation of Clean Air Zones in areas such as Birmingham and Bath.
Although hailing from a different B – Bradford, Shipley Transport Services is rapidly ensuring that it is prepared to meet the requirements of these zones by purchasing greener vehicles.
The group which primarily provides nationwide pallet and general freight services has recently invested in nine new Volvo FH with I-Save tractor units. That takes its total fleet to just under 50 vehicles, mainly Volvos. It also has 50 drivers.