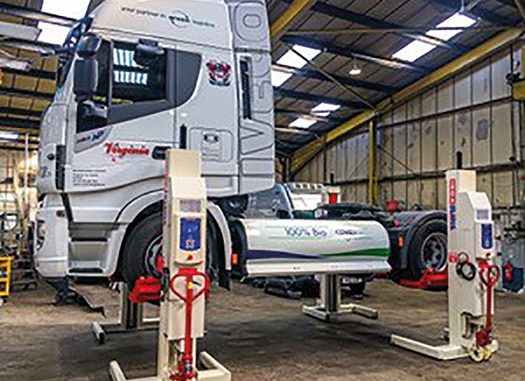 STERTIL KONI has supplied two sets of heavy-duty wireless mobile column lifts to Walton Summit Trucks to provide accessibility under vehicles and make best use of workshop space during servicing and repair operations.
Established in 1979, Walton Summit Trucks is a family-owned business that supplies an extensive range of Iveco, Isuzu and Fiat Professional vehicles.
Based in Preston, the company is located within a mile of three major motorways thereby guaranteeing immediate response to breakdowns and emergencies. Fast and reliable turnaround within the workshop is also assisted by the Stertil Koni wireless mobile column lifts, type ST1075FWA.