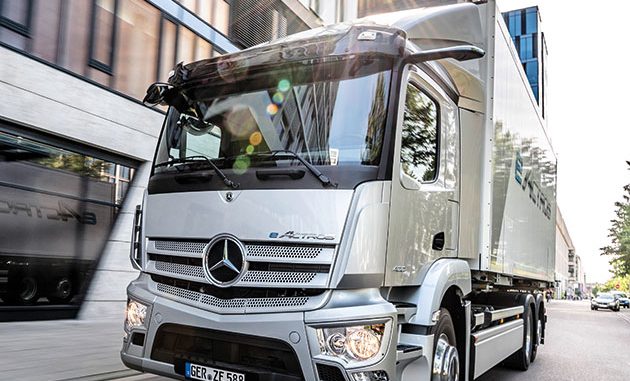 With a range of up to 249 miles, Mercedes-Benz new eActros provides operators with a short haul big truck that goes into production this year, writes Gordon Roberts. MERCEDES-BENZ has launched its new battery-electric eActros with a range that can take you from John O'Groats to Kinross in one hit.
This is a battery electric eActros for 'heavy-duty short radius distribution' with a range up to 249 miles (400km). It will be available as a 4×2 and 6×2 rigid and as a drawbar up to 40 tonnes gross vehicle weight.
It starts series production in the autumn and the manufacturer suggests it'll be around three times more expensive than a diesel equivalent.
Beyond the driveline and power source, specification includes much of what the OEM fits to diesel powered vehicles; MirrorCam, Multimedia Cockpit Interactive and the safety systems.