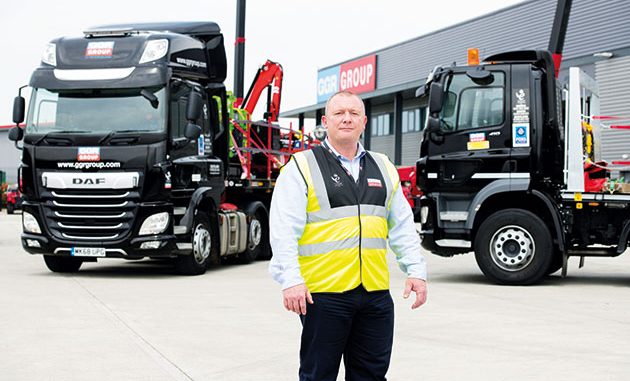 GGR GROUP, a provider of lifting products and services, boasts a 23 strong fleet of vans and HGVs across three UK depots. The company had its first FORS Bronze audit in 2013 and now has two sites, in Haddenham and Oldham, both accredited at FORS Gold.
Director of operations at GGR Group, Roger Millar (pictured), said: FORS accreditation has helped GGR Group improve its vehicle standards, enabling us to meet the new Direct Vision Standard for London. It has also assisted us in developing our drivers' practical, theoretical and interactive training, as well as empowering us to put policies and procedures in place. For example, by implementing a revised accident policy we reduced our accident rate by 35% compared to 2018/19".
It's a similar story at GGR Group's Oldham depot, which joined at Gold level in early 2021. Reflecting on how FORS Gold accreditation has impacted his fleet, Kieron Harrison, transport and logistics manager north, said: "After passing the FORS Silver accreditation, it was our aim to take all the knowledge that we had gained and apply it to obtaining our Gold accreditation.