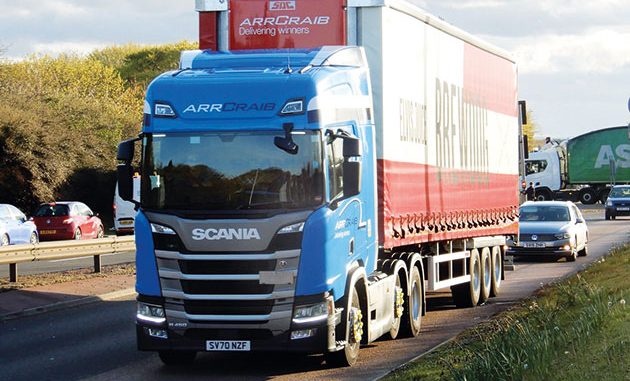 THE GREGORY Group of businesses has strengthened its identity in Scotland by introducing changes to align the branding of its three major Scottish transport and logistics businesses; Hayton Coulthard, ARR Craib and the recently acquired Pollock (Scotrans) Ltd.
The new branding does not change the well-established images, but reflects the medal-like roundel and the strapline 'Delivering winners' that Gregory Distribution adopted when supporting five UK athletes at the London Olympics in 2012. The roundel and strapline are now incorporated in the Craib and Pollock branding.
Both Gregory Distribution and Hayton Coulthard Transport were established over 100 years ago with Pollock Scotrans trading for 80 years and Craib starting up 40 years ago. Together they employ 2,539 staff across the UK, 661 in Scotland.