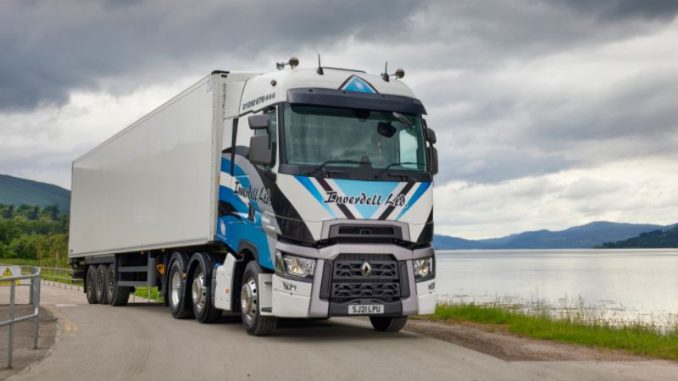 Seafood haulier Inverdell has cast its net for Renault again with the purchase of two new T520 High tractor units, thanks to 'impeccable' service.
The Cairndow, Argyll-based firm replaced two three-year old T520s and both trucks will now service its time-sensitive trunking operation between the coastal hamlet on the Cowal peninsula and Larkhall.
Sold by Renault Trucks Scotland, the two DTI 13-powered 6×2 pusher axle tractors are on a two-year deal with full R&M.
Catherine Pearman-Whyte, Inverdell's operations manager, said the firm was reeled in by the service and support offered by Renault.