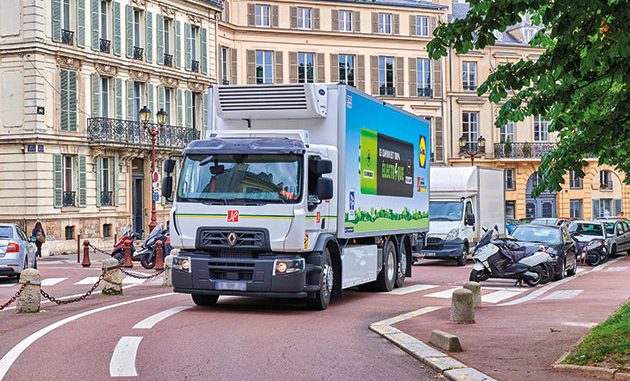 RENAULT Trucks has enlarged its range of electric vehicles for urban applications with an 18 tonne D Wide ZE joining the 16 and 26 tonne D ZE and D Wide ZE models.
The manufacturer is also offering a wider range of wheelbases and special connectivity for refrigerated bodies.
Serial production of the 18 tonne D Wide ZE is starting at Renault Trucks' Blainville-sur-Orne plant (Calvados), where the D ZE and the D Wide ZE have been manufactured since 2020.