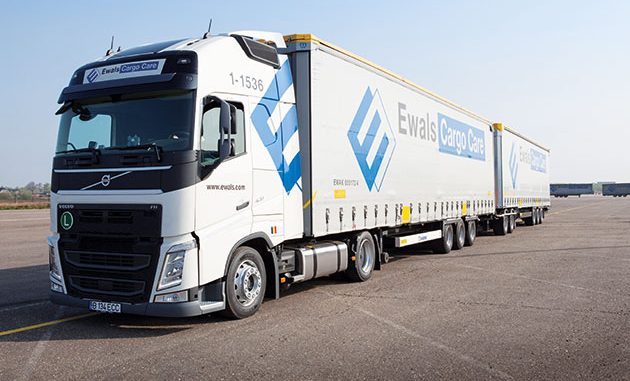 Two-trailer roadtrain track trials in the Netherlands were abandoned before they started on public roads, reports Kevin Swallow. It's a blow for the longer vehicle campaigns, so what happens now?
PLANS TO introduce a two-trailer roadtrain road trial in the Netherlands were dashed by the Dutch Government following concerns over safety and infrastructure.
Road tests were conducted by governments' Netherlands Vehicle Authority (RDW) on a closed circuit track in Leystad using a Super EcoCombi (SEC). The 32m long combination includes two 13.6m trailers operating at a 72 tonne gross vehicle weight (GVW).
It means Dutch haulage companies will not conduct any live road trials.