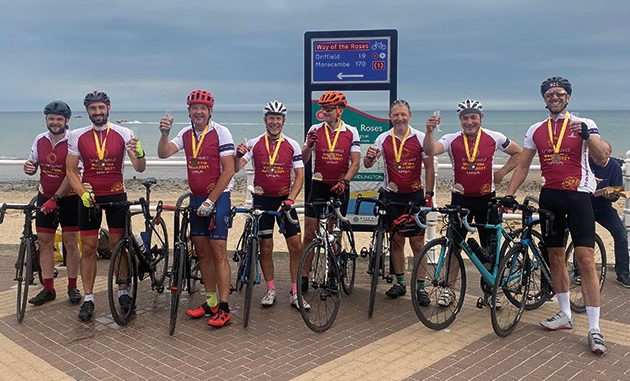 A TEAM of more than 30 riders from across the transport and logistics industry have completed the 170 mile 'Way of the Roses' challenge, cycling from Morecambe, Lancashire to Bridlington in the East Riding of Yorkshire, to raise money for international development organisation Transaid.
The epic coast-to-coast route was completed over two days on Friday 24 and Saturday 25 September, so far raising an estimated £29,000 to support Transaid's life saving work to improve road safety and access to healthcare in sub-Saharan Africa.
Florence Bearman, head of fundraising at Transaid, and one of the riders taking part, said: "We have been waiting a long time to get back in the saddle for one of our cycle challenges, and after having to cancel several events during the pandemic, it was fantastic to finally be back on our bikes and raising money.