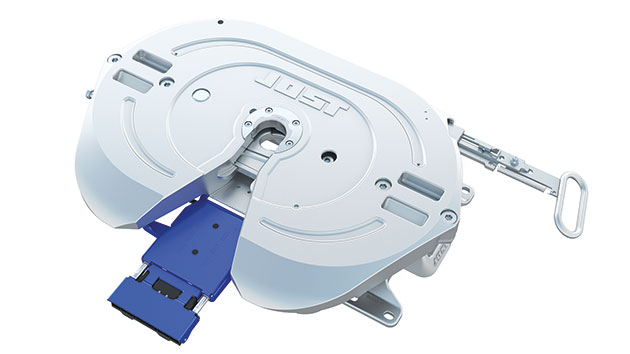 Automating the trailer coupling process is a game changer for the road haulage industry, saving time and improving safety, writes Kevin Swallow.
IN ROAD haulage, the most dangerous activity is trailer coupling. It places the human between two sizeable metal objects. Statistics from the Health and Safety Executive (HSE) show that a total of 142 workers were killed at work in Great Britain in 2020/21, an increase of 29 from the previous year.
Within that, 10 fatalities were on the transportation and storage sector. Definitive figures for injuries and fatalities surrounding trailer coupling are blurred as they are included with 'fall from height' statistics.
Efforts to improve the situation include bringing the electric and air lines to the side of the trailer to stop the driver 'climbing up' between the tractor unit and trailer, and safety systems activated by failure to deploy truck or trailer brake.