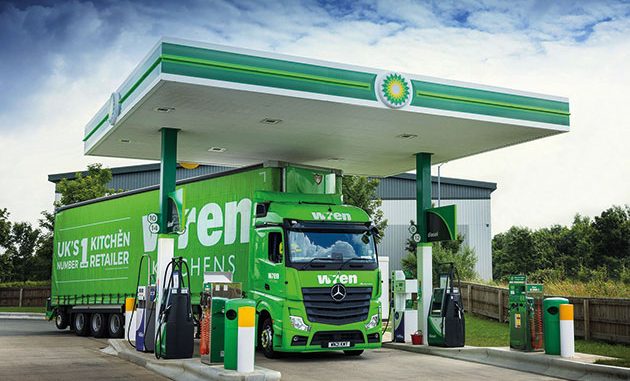 BP AND Mercedes-Benz Trucks UK have tested the first digital in-truck fuel payment system in the UK, running a successful pilot trial with Wren Kitchens.
The new app-based system, BP In-Truck Pay, makes fuel purchasing and management faster, more efficient and more secure for both truck drivers and fleet managers, said BP.
The app has been developed for the latest-generation Mercedes-Benz Actros. This incorporates the Truck App Portal, an open platform that can be used by fleet managers to easily assign apps to their vehicles via their Multi-Touch Display.