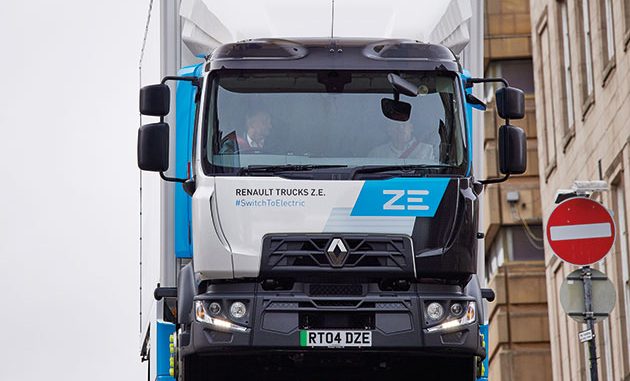 Electric battery powered trucks now form part of the delivery solution, but are they flexible enough to meet the fluctuating demands of a multidrop operator? Kevin Swallow spent the day in a Renault Trucks D ZE to see how it would cope.
NOVEMBER's COP26 summit in Glasgow aimed to bring together the world's leaders to try and agree a plan to meet the goals of the Paris Agreement and the UN Framework Convention on Climate Change.
Tucked within the two week event was a panel discussing the automotive sector and how it might accelerate the shift to net zero. Within the European Union, old and new start truck manufacturers have goals created for them. They must lower CO2 by 15% by 2025, from 2019 levels as decreed by the European Union, and focusing on short-haul battery electric wagons is the key.
To date, Transport News has tried two electric vehicles; a FUSO eCanter 7C16e (TN, June 2019) around Glasgow City Centre and the Volvo FE Electric 6×2 tag axle (TN, August 2020) on a test track.