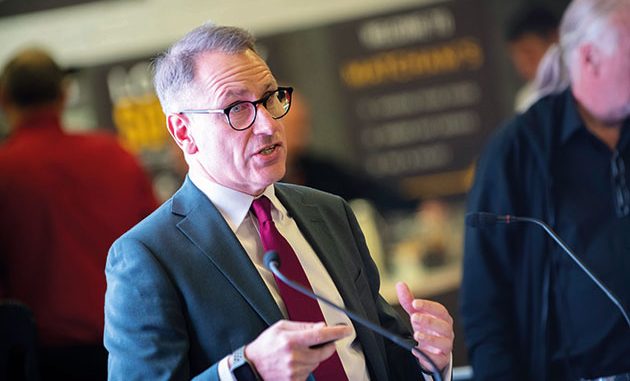 The last ever Tip-Ex and Tank-Ex Show to take place at Harrogate returned after a two year Covid hiatus for an action-packed festival of bulk haulage suppliers, hauliers and drivers. There was a busy conference, a keynote presentation from the traffic commissioner, plus four halls and outside displays of the latest trucks, tippers, tankers and technology, writes
Kevin Swallow. Next year, it'll be at the Road Transport Expo in Stoneleigh on
30 June to 2 July 2022.
TIM BLACKMORE, traffic commissioner (TC) for the north-east of England, explained in the Transport Manager's Conference that there has been 'an explosion' in the number of traction-only operators during the pandemic. "The trailer owner would normally be responsible for maintenance; however, the operator must still comply with the obligations," he said.
"So, if you hook up to someone's trailer and incur a prohibition, it's your licence that is getting hit. There has to be a partnership between the traction-only operator and the trailer owner, and they must work together and be able to give the traction-only operator the assurances that the trailer is roadworthy, including an in-date brake test," he added.