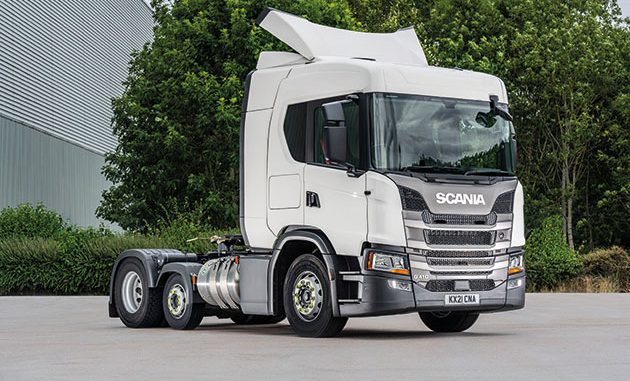 SCANIA has extended its gas-fuelled trucks with the introduction of a 6×2/2 LNG (liquified natural gas) tractor unit, equipped with a lightweight Hendrickson centre lift-axle.
The inclusion of this model means Scania's gas range now covers both LNG and CNG (compressed natural gas) solutions in both two and three axle variants. Rigids can be configured to operate on either LNG or CNG in two-, three- and four-axle derivatives.
Every model in the Scania line-up is capable of operating on 100% biogas, offering carbon dioxide reductions up to 90%.