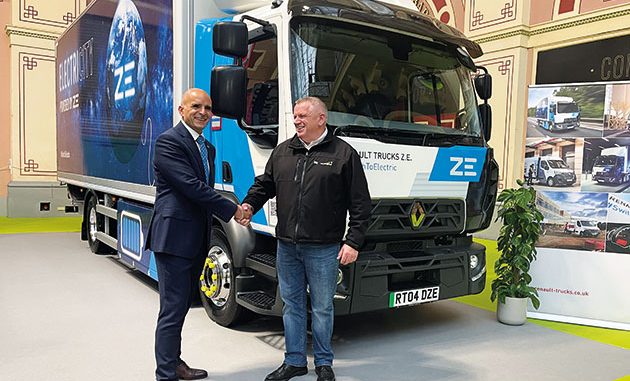 IN A significant step towards the decarbonisation of waste collection and transport, Renault Trucks has signed a contract with national waste recycling specialist Recycling Lives to deliver the UK's first two 100% electric, 18 tonne D Wide ZE skip loaders. The announcement was made during Freight in the City Expo 2021 held, in London on 28 September.
Joining Recycling Lives' fleet, the two D Wide ZEs will be located at the Recycling Park in Preston, employed in daily operations servicing commercial and household clients.
The vehicles are a result of a project where Recycling Lives worked with Renault Trucks to co-design a bespoke electric skip loader vehicle.