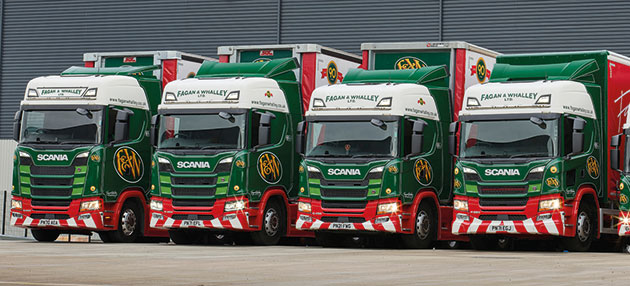 FAGAN & Whalley, based in Padiham, Lancashire, is celebrating becoming the first operator in the UK to have at least one of each Scania model in their fleet.
Following a substantial restructure this year, to facilitate their plans for further growth and expansion, the company is now the only haulier in the UK, and perhaps even in Europe, to have Scania L, P, G, R and S-cab configurations out on the roads.
"It's quite exciting," said Fagan & Whalley operations strategy director, Daniel Wood. "It isn't something we deliberately set out to achieve, but a core part of our philosophy has always been to invest regularly in our fleet and ensure our drivers are happy in their work.