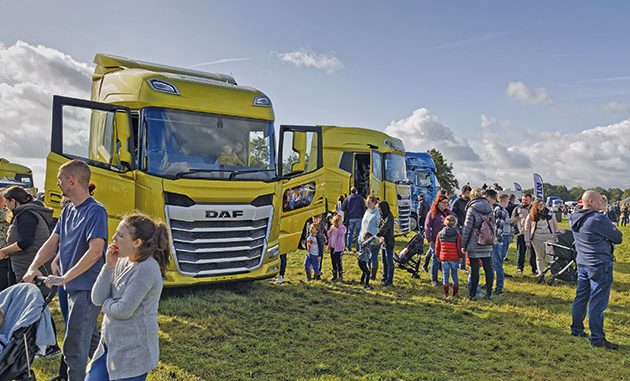 PUNTERS flocked to the Cheshire Showground at Knutsford for Truckfest North West to see the many trucks on show, as well as entertainment from Broke FMX, Slingshot and the monster truck. For the first time in the UK, all three of DAF Trucks' new XF, XG and XG+ were gathered in one spot.
Atlas Cranes unveiled and then demonstrated a new sliding bogie brick and block semi-trailer and various companies were in recruitment mode as professional truck drivers now appear to be as rare as hen's teeth.
On the winner's podium RT Keedwell took the Martin Rigby Memorial Trophy, sponsored by Richardson Transport, while the Best Kept Working Truck award went to John Templeton & Daughter.