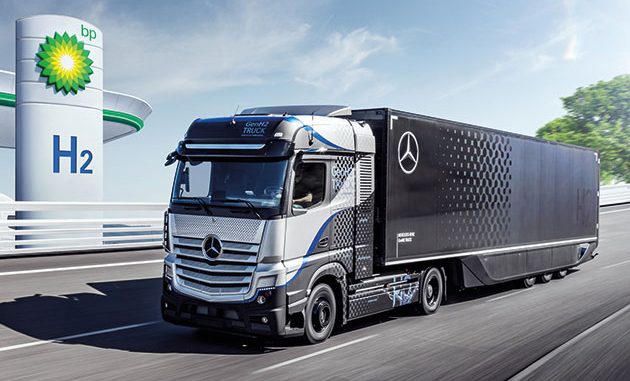 DAIMLER Truck AG and BP Advanced Mobility Ltd plan to work together to help accelerate the introduction of a hydrogen network, supporting the roll-out of technology for the decarbonisation of UK freight transport.
They intend to pilot both the development of hydrogen infrastructure and the introduction of hydrogen-powered fuel-cell trucks in the UK.
Under their memorandum of understanding (MoU), BP expects to initially design, construct, operate and supply a network of up to 25 hydrogen truck refuelling stations across the UK by 2030. BP would supply these stations with 'green' hydrogen, generated from water using renewable power. Complementing this, Daimler Truck expects to deliver hydrogen-powered fuel-cell trucks to UK customers from 2025.