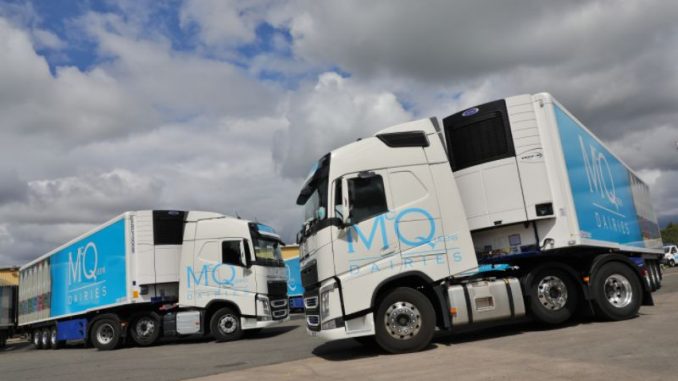 Scottish haulier GSM Transport has taken delivery of two new refrigerated trailers, each specified with a Carrier Transicold Vector 1550 unit.
Designed to distribute milk across the UK for one of the company's dairy customers, the new assets join a 24-strong refrigerated trailer fleet that has been Carrier-cooled for more than 20 years.
The two new mono-temperature Vector 1550 units are mounted to 13.6-metre Gray & Adams refrigerated trailers and are new additions to GSM Transport's fleet, which also features Vector 1950 MT (multi-temperature) units.
For the latest stories register here for the Transport News Newsletter.